Earth Day in Madrona Woods, with Alpha Phi Omega
Alpha Phi Omega is a national coeducational service organization founded on the principles of Leadership, Friendship and Service. This very positive helpful group of young people sought us out, and convinced us that they could help us on Earth Day, (4/22/17). They were right!!
They helped in many ways
move wood to block illegal trails built by one vandal
manage their own group
ask why the heck we're doing this
deal with the "lone vandal" in person (with big smiles, all of us, especially me, I promise)
play music, have fun, crack jokes, etc.
Many thanks to a very helpful and positive group!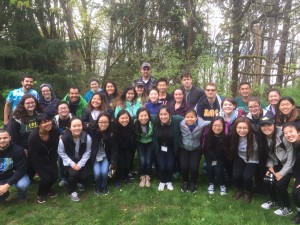 Comments