Our list of partners could go on forever. This list is just from our recent 1.5 acre south Madrona Woods restoration.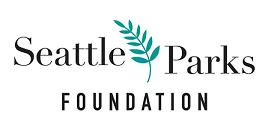 The Seattle Parks Foundation helped us with fiscal sponsorship during our final restoration of South Madrona Woods in 2012. They make it possible for us to get grants and accept tax-deductible donations. They were also very helpful in advising us on how to approach issues like fundraising and partnering with other nonprofits, like:

FCRW is helping us with volunteer and educational outreach during our final restoration of South Madrona Woods in 2012. Their mission connects 11 acre Madrona Woods to the many thousands of acres of the Cedar River watershed. FCRW educates and advocates for the Cedar River salmon journey. FOMW's 2006-2010 creek daylighting project was one small part of improving the environment for Cedar River salmon returning to the sea.

The Seattle Department of Neighborhoods was the main funder of our 2012 project. Their grant pays for plants, contractor work, tools, work party food and drink, and lots of other things. FOMW thanks them!
Our other big grant in 2012 was from our longtime partner King County. It's called the Wild Places in City Spaces grant. Thanks very much to King County for all their support over our 15 year history!

The Green Seattle Partnership is a unique public/private partnership between the City of Seattle and Forterra (formerly Cascade Land Conservancy). GSP helps us with free plants, scientific monitoring of our restoration efforts, infrastructure like irrigation systems, you name it.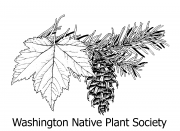 The Washington Native Plant Society awarded us a grant to assist in our 2012 project. As a graduate of their stewardship class, I appreciate it.

Peggy Gaynor was the driving force behind the huge daylighting project, and continues to advise us on crucial technical issues like creek and trail maintenance.
Other partners in our earlier restoration projects include: The Starflower Foundation, Seattle Public Utilities – Aquatic Habitat Matching Grant program, King County Grant Exchange – Waterworks, National Oceanic and Atmospheric Administration, FishAmerica, and the King Conservation District.